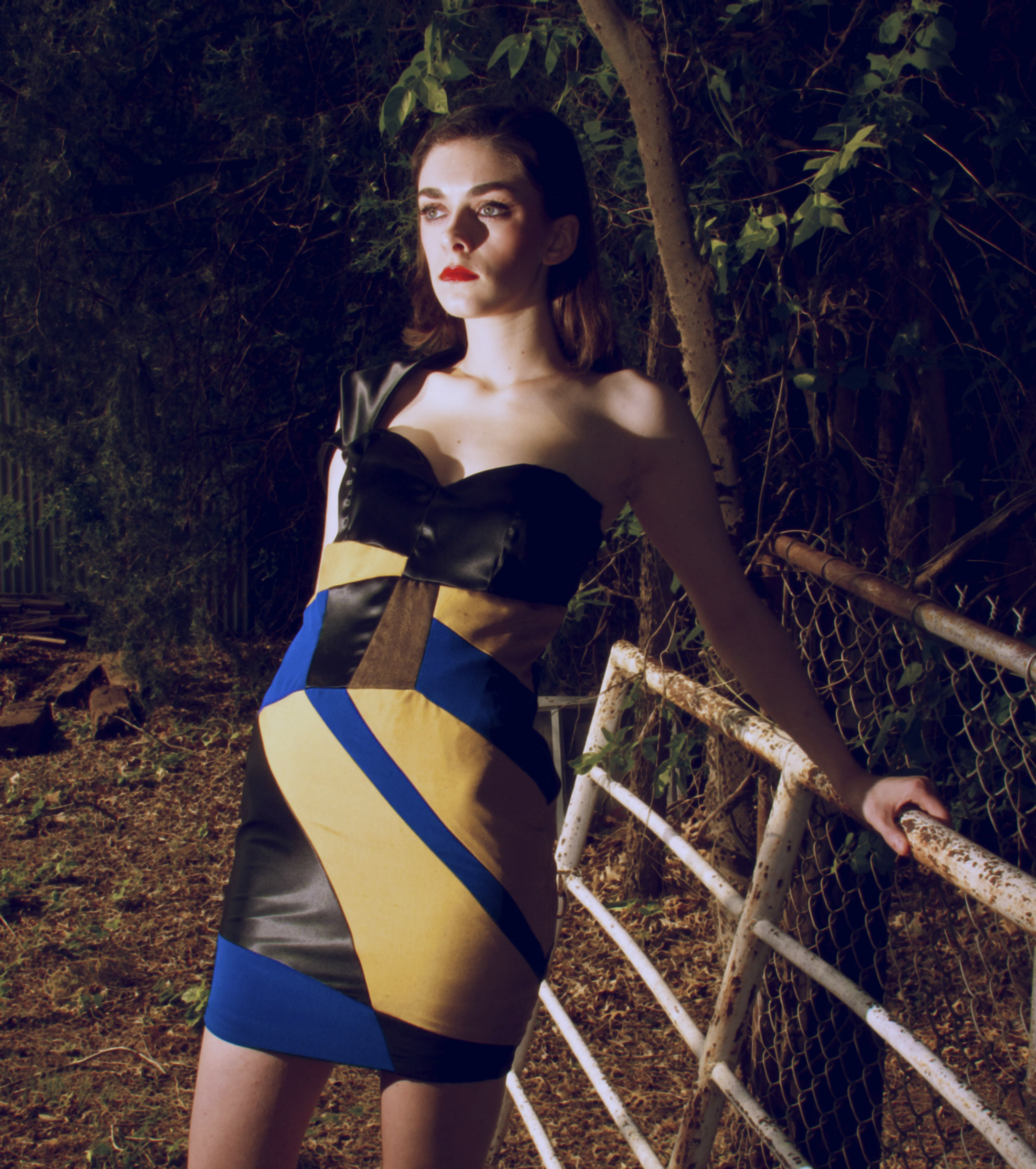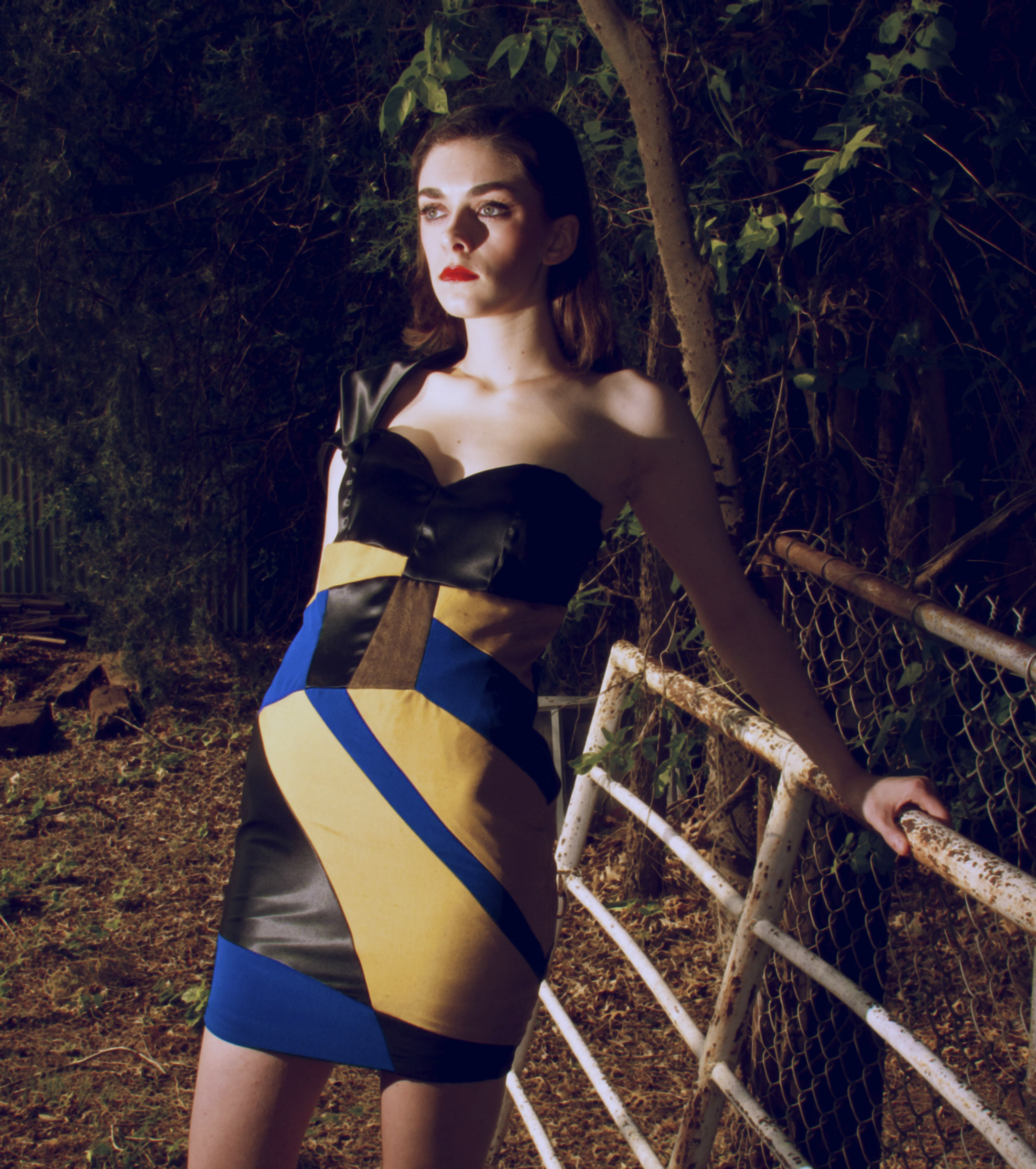 Silk chiffon, silk shantung, and stretch satin dress with cut out sleeve
Cut and sewn by Amy Godsey
The optimistic and non-representational relief construction philosophy is called Constructivism. Followers of this idea did not believe in abstract ideas and tried to link art with concrete and tangible ideas. It was a trend among the fields of painting, sculpture, machine production, and architecture during the 20th century.
This garment was inspired by a Russian, constructivism painter named Liubov Popova. Highly interested in futurism, she developed her own variant of non-objective art based on a dynamic combination of principles of icon painting (flatness, linearity) and avant-garde ideas. "Representation of reality cannot be the subject of painting without artistic deformation and transformation."
From the painting I focused on the overlapping lines and geometric shapes used to create an illusionistic depth of space.